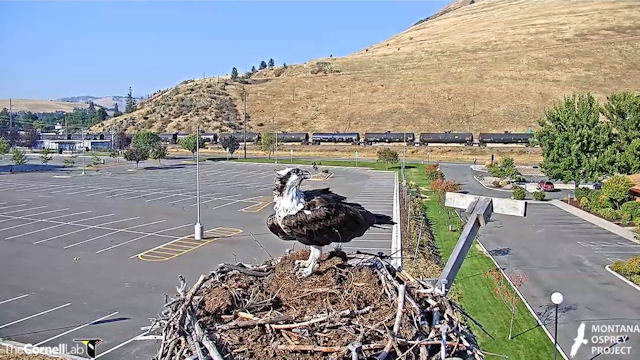 Hellgate Osprey Nest Cam
Iris is our bird in residence here in Missoula, Montana on this great nest cam. Situated right by the Clark Fork river and with the bustle of a car park and the Montana Rail Link in the background, she doesn't seem to mind the noise of the urban life.
The nest was originally in a precarious location on an electrical pole, which with the help of the local power company was relocated to avoid electrocuting the bird(s)and causing power issues. The Cornell Lab of Ornithology also supports the running of the camera. If you happen to catch it in darkness, you can wind it back up to 12 hours to catch more Iris in action!