We're aware of an issue with this stream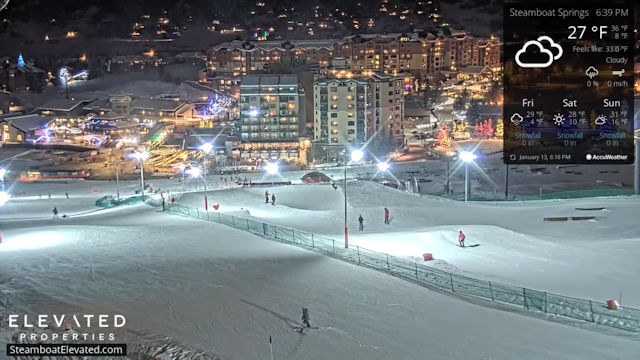 Skiing in Steamboat Springs
Steamboat Springs isn't exactly a name that conjures up images of snow-covered slopes, but this city in the Yampa Valley is one of Colorado's prime skiing resorts.
There are things to do in Steamboat Springs the rest of the year like hiking through flower-filled meadows, going horse riding and even paddle boarding on the Yampa River, but it's in winter when the fun never really stops.
As soon as the first snowflake falls, Steamboat Springs emerges from its summer hibernation and all hell lets loose. Snowmobiles buzz, the whoosh of skis on snow is heard everywhere, there's screams from those brave enough to take the toboggan run down the mountain and then there's the annual Cowboy Downhill Race where the skiers are dressed as cowboys with stetsons, spurs and all.  Thankfully, they leave their horses tethered outside of the local saloon before making their descent.  Why is it though that – yeehaa, ski'em cowboy – somehow doesn't have quite the same ring to it.