We're aware of an issue with this stream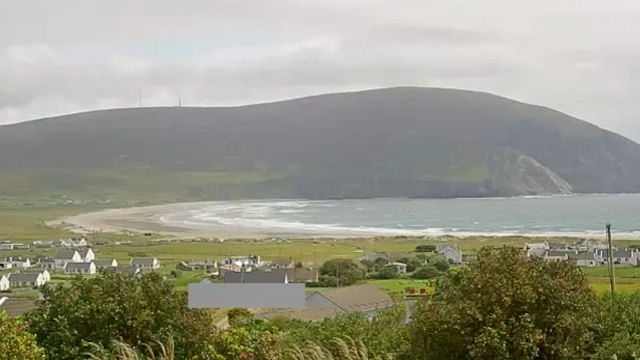 Keel Beach, Achill Island Webcam
If the sun shone a bit more often than it does in Ireland there's no doubt Keel Beach would be lined with sun loungers and parasols plus a couple of beach bars at least.
Keel Beach lines a pretty bay on the north-west coast of Achill Island. The island is Irish territory and separated from the mainland by the Achill Sound. The only way over is to cross the Michael Davitt swing bridge or to book a place on the on-demand ferry service running from the Cloughmore pier.
Head for the sands of Keel Beach and a-chill is probably what you'll get as it faces onto the blustery North Atlantic Ocean. Most folk who brave the frigid waters of Keel Beach are water sports fanatics who have wetsuits good enough to keep them warm while surfing the waves.