We're aware of an issue with this stream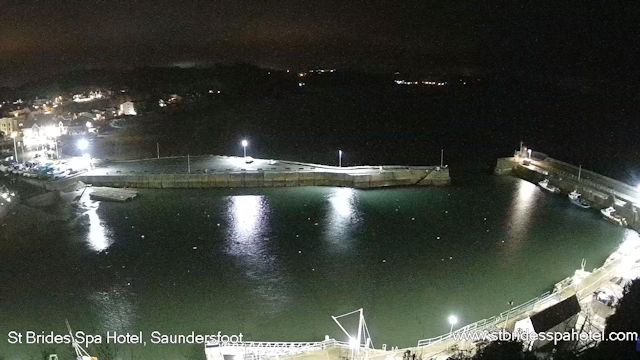 Saundersfoot Harbour Webcam
While Saundersfoot may not have a name that immediately shouts seaside resort, it is and a very pretty Welsh one it is too.
With this webcam feed streamed by the St Brides Spa Hotel, you can take a look at the harbour and part of the village that occupies a picturesque bay in the county of Pembrokeshire. It doesn't get as crowded as the neighbouring resort of Tenby so there's plenty of room on Saundersfoot sands for strolling and building sandcastles – until New Year's Day at least.
When New Year's Day arrives over a thousand people gather on the beach in fancy dress to wade into the frigid waters of the Bristol Channel. Tune in on the morning to watch that spectacular and if it doesn't give you goosebumps then nothing will.