We're aware of an issue with this stream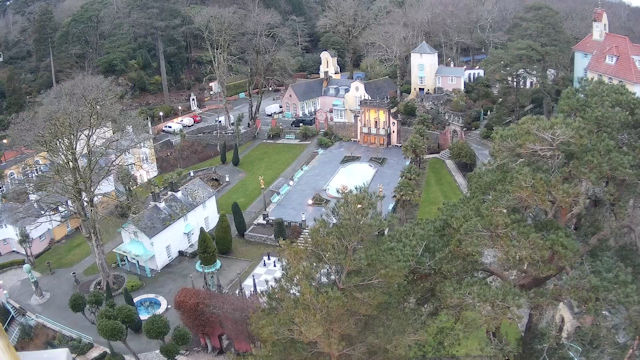 Portmeirion Piazza Webcam
Portmeirion is a little bit of Italy in the middle of rural Wales with aspirations of being a mini-Disneyland. The only thing missing to complete the illusion is a fairytale castle.
Designed by a Welsh architect to resemble a village in Italy he admired, Portmeirion has its own piazza lined with colorful Mediterranean-style buildings. No-one lives there permanently but it's possible to take a holiday there.
Visitors who want to stroll it's quaint cobbled streets and admire the Italian-esque statues and fountains for the day are required to pay a fee for the pleasure of taking a jaunt to Italy without getting on a plane. Better to view it through this webcam and the three others on the link below– no charge incurred!