We're aware of an issue with this stream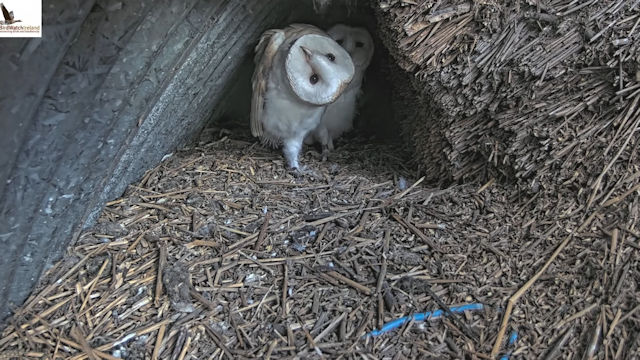 Barn Owl Nest Webcams in Duhallow
Barn owls are known to have habitats all around the world in places as far afield as Africa and the Himalayas. The barn owls on this live feed, streamed by BirdWatchIreland, are occupying a nest in an abandoned cottage near Duhallow in County Cork.
The resident pair seem to like it and spend quite a lot of their time huddled under the eaves. To catch them with eggs or chicks you'll need to come back around April or May as that's when they laid eggs and the chicks hatched in 2023. That's fascinating to watch and if you catch the action at the right time, you'll be able to hear the chicks chirping from inside the shell and the parent bird answering them back.
If you drop by and there's no one home it'll mean the owls have flown off in search of prey. British barn owls hunt during the daytime as well as at night so there's no telling exactly when they'll be missing from view. They do come back eventually though and may well regurgitate a pellet or two of undigested bones and fur so be prepared for that if you haven't seen them do it before.