We're aware of an issue with this stream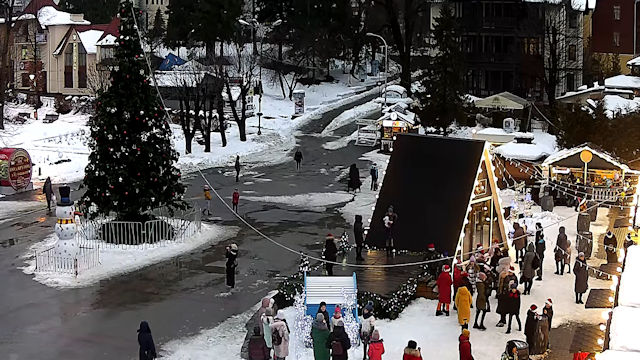 Truskavets Town Views
All of these cameras have gone offline during the current events. We are continually checking if they go live again.
Just looking at Truskavets in the Ukraine can be therapeutic, but not as therapeutic as a visit there would be.
Truskavets nestles at the base of the Carpathian Mountains and is renowned for its mineral springs which are reputed to have healing properties. People have been heading there to bathe in the waters and breathe the pure mountain air since the 16th century.
You can't have a dip in the waters via the webcam or breathe in the fresh air either. Try putting your feet in a bowl of water and have a fan switched on nearby. That way you'll get something close to a therapeutic experience while watching.