We're aware of an issue with this stream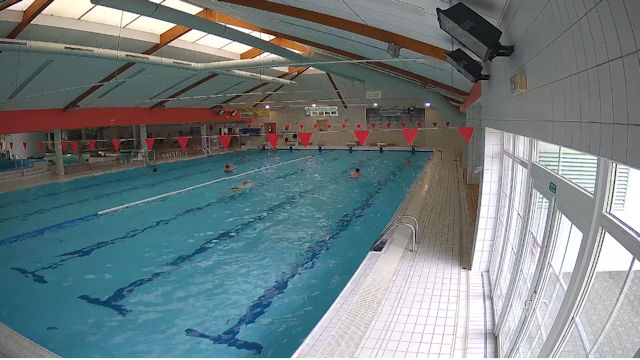 CPA Delfín Sport & Leisure Centre Webcams in Uherský Brod
If you're just too lazy to get up and do some exercise, this collection of webcams streaming from the CPA Delfin Sports and Leisure Centre in Uherský Brod will have one of two effects. They'll either motivate you to get up off the sofa and hit the gym, swimming pool, an ice rink or a soccer pitch or they'll leave you feeling exhausted.
Uherský Brod is a small town in southern Czechia, not far from the country's border with Slovakia, that has a long history of being taken over by invading forces from neighbouring countries. The outside interest in Uherský Brod ceased a couple of centuries ago and now, it seems, even the locals don't want to stay there as the population has been undergoing a rapid decline over the past few decades.
When you're into sporting activities, as they appear to be in Uherský Brod, that can work out to be an advantage as you have less competition to get on the team. Keep watching and you'll soon notice that the soccer players who play on the pitch at the CPA Delfin Sports and Leisure Centre are definitely not going to let the grass grow under their feet and you may well spot the next Czechia Olympic swimming champion doing their practice laps in the pool.