We're aware of an issue with this stream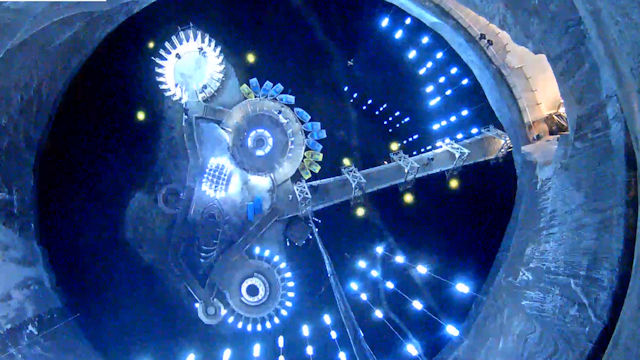 Salina Turda (Salt Mine) Webcam
This webcam streaming from the Salina Turda in the Transylvanian region of Romania could well be the strangest live feed you'll ever click in to. It may look like an underground missile launching operation, but it's not. All they're doing here is trying to extract some flavor enhancing seasoning for your dinner.
Salt has been being mined in Turda for centuries so the hole they dug just keeps getting bigger and they keep digging deeper to keep up with demand. There's a new salt-related requirement they're happy to cater for in Turda too which has nothing to do with flavoring food.
Being sent to the salt mines in Romania is no longer a punishment but a therapeutic treatment for respiratory problems called halotherapy. It might not be scientifically proven yet, but spend enough time in a Romanian salt mine and you just might start to breathe easy.