We're aware of an issue with this stream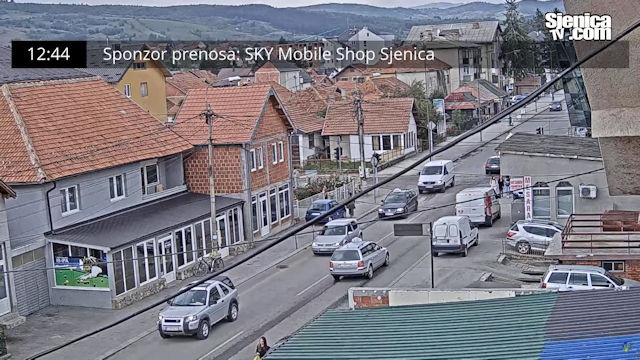 Sjenica Street Webcams
Thanks to the Sky Mobil Shop in Sjenica you can take a look at one street of this isolated rural town in southwest Serbia and a snippet of mountain scenery too.
Sjenica sits high up on the Pešter plateau at an altitude of one-thousand four-hundred meters. It's a place of incredible natural beauty which is intersected by four rivers and surrounded by the peaks of ten mountains. Sjenica's geographical location makes it seem almost inaccessible, but the town was a main stopping point for merchants travelling across the country on their way to the Republic of Ragusa, now Dubrovnik, as far back as the 13th century.
If those same merchants were to pass through Sjenica today would they find it had changed beyond recognition? The answer is definitely yes. They didn't have cars and electric cables in those days or phone shops either.