We're aware of an issue with this stream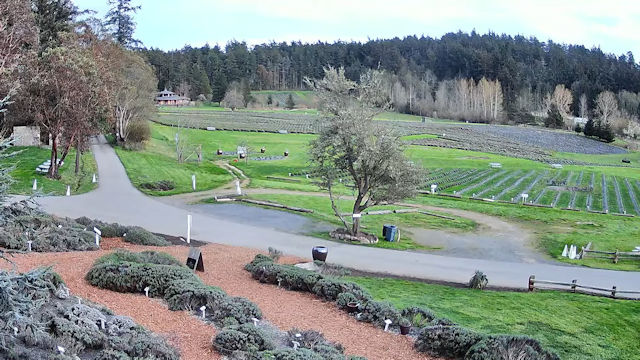 Pelindaba Lavender Farm Webcam on San Juan Island
There are times when it would be nice if sniff-a-vision existed particularly where this webcam streamed by the Pelindaba Lavender Farm is concerned.
There are over fifty different varieties of lavender in bloom at this farm on San Juan Island between April and October. After the flowers are harvested they're put to all manner of good uses including scenting essential oils and flavouring salt for culinary purposes.
The farm certainly makes San Juan Island state smell a lot sweeter not that it needs it though. San Juan Island is one of the top vacation destinations for outdoor recreation in Washington state and the air is fresh and pure even during the months of the year when it's not tinged with the aromatic smell of lavender.