We're aware of an issue with this stream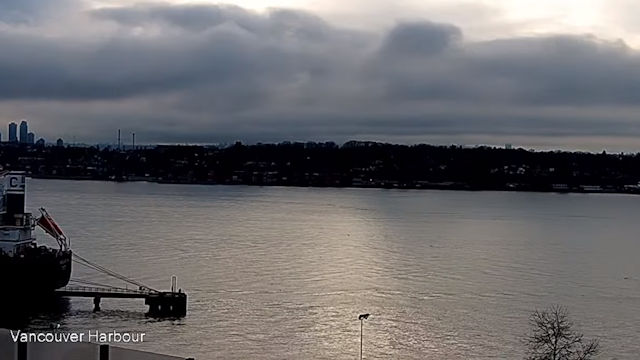 Vancouver Harbour (Burrard Inlet)
The Burrard Inlet is the main entry point for freighters heading into Vancouver Port. It's a busy shipping lane so there's plenty of maritime movement on this Burrard Inlet webcam.
Cargo ships are not the only traffic on the inlet. Tug boats are kept occupied towing barges piled high with all manner of materials from dirt to coal as well as towing the big ships to the docks. They're a sight to see, but one which can sometimes be obscured when a dense fog rolls in.
If you click in to the cam and find fog, turn up the volume and listen to the haunting and unmelodious bleat of the foghorn echoing across the water. When it sounds, it means there are boats out there somewhere even if you can't see them. When the foghorn is blasting out its warning, you'll be pleased to be viewing Burrard Inlet through the live feed and not living in the near vicinity – it's deafening.