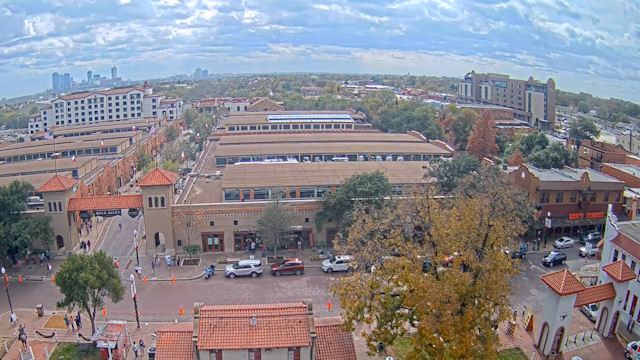 Fort Worth Stockyards
Fort Worth is a Texan city steeped in the history of the Old West. It's a city that has grown from the blood, sweat and tears of the cowboys and cowgirls who roamed the ranges back in the pioneering days. Dive right into that history by taking a look at the Fort Worth Stockyard live webcam feed. It'll seem like you've taken a step back in time.
The Fort Worth Stockyard is in the city's historic district and still contains many original features that have survived the decades. Watch herds of steer being driven down the cobbled streets into corrals, view the live stream re-enactments of legendary Texan gunfighters shooting it out with Colt 45s or catch the bucking broncos of a modern-day rodeo in a watch party. You won't get a closer look at how the Old West really was than you will through the Fort Worth Stockyard webcams.