We're aware of an issue with this stream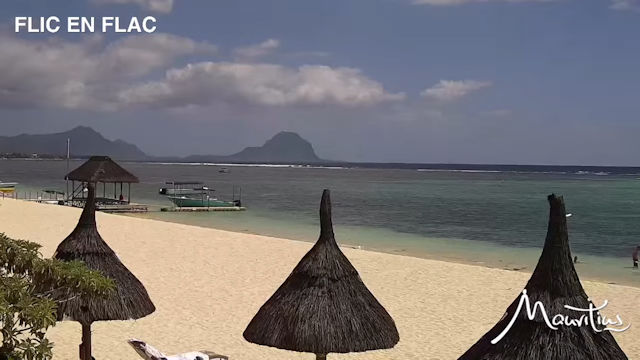 13 Rolling Webcam Views in Mauritius
Mauritius is one of the most paradisiacal islands not just in the Indian Ocean, but in the world and unlike the biblical Garden of Eden doesn't even have a poisonous snake to pop up out of the bushes and spoil the natural serenity.
The island of Mauritius, not the country which includes several other islands, covers an area of around one-thousand, eight-hundred square kilometres and of it's three-hundred plus kilometers of coastline more than two thirds is comprised of spectacular white sand beaches.
Even if you view all thirteen of these Mauritius Island webcams though you still won't spot one of this island country's most unique features. Off-shore and completely circling the island is the third largest coral reef in the world. Hopefully there'll be a fourteenth webcam streaming from Mauritius soon so the reefs underwater beauty can be seen too.