View St Felix Beach. (Opens in a new window).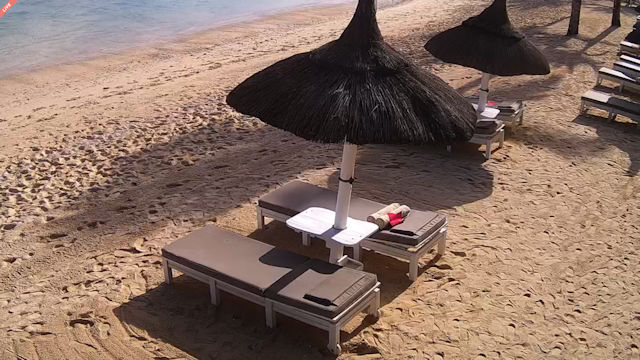 We're aware of an issue with this stream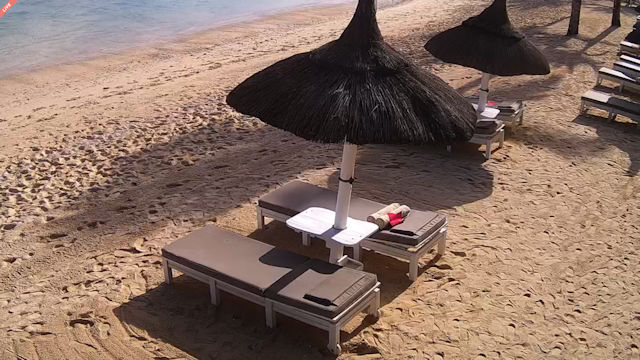 St Felix Beach Webcam on Mauritius
If you were hoping to see the stunning white sands of St Felix Beach on the island of Mauritius via this webcam, you may well end up being a little disappointed. Although that said, just knowing where the sun loungers this cam focuses on are located is enough to make anyone envious even though you can't see the luxurious landscape surrounding them – or is it?
Sadly, while St Felix Beach may look like the epitome of paradise, it's anything but. The water gently lapping the shore looks enticing, and who wouldn't be tempted to dive straight in,  but there are dangerous currents further offshore that can sweep a swimmer away in seconds. Having a paddle can prove treacherous too as the shoreline is a favourite habitat for the hard-to-spot and very venomous stonefish. Just goes to prove that paradise is sometimes better viewed from afar or on a picture postcard.