We're aware of an issue with this stream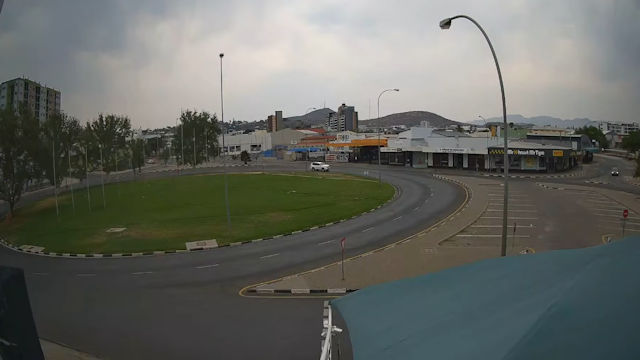 Snyman Circle in Windhoek and Swakopmund Jetty Views
You'll certainly see two different sides of Namibia with these live feeds. One is streaming from the capital, Windhoek and the other from Swakopmund on the country's South Atlantic coast.
Watch the Snyham Circle cam for more than a minute and you may find yourself totally mesmerized by the constant stream of traffic going round and round this large roundabout. Watch longer than a minute and you'll have discovered a new drug-free cure for insomnia.
If you're wondering where the people walking along the Swakopmund jetty seem to disappear to, don't worry. They haven't jumped off to go for a dip, but are probably making the most of the views from the Jetty 1905 restaurant at the jetty's far end. It's the perfect spot to watch the sun set over the ocean with nothing to spoil the view. Maybe a little gentle persuasion would get them to turn the webcam around so viewers can watch it too.