We're aware of an issue with this stream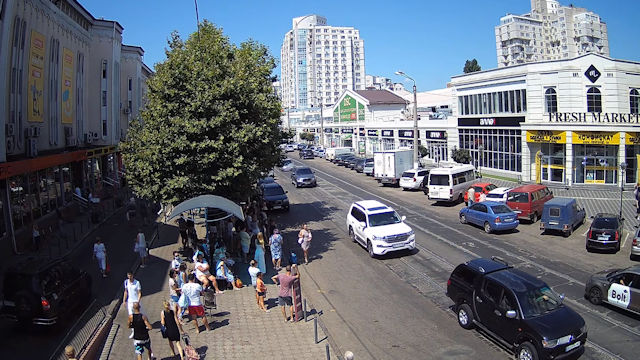 Webcams Throughout the City of Odessa
You can take a virtual tour of almost the entire city with this collection of webcams from Odessa in the Ukraine and it's a fascinating place for a digital visit.
Originally settled by Greeks in the 6th century BC it later became part of the Ottoman Empire before being occupied by the Russians. It's a complex history which has left its mark on the city in more ways than a surplus of elaborate architecture.
The monument known as the Potemkin Steps is testimony to Odessa's darkest moments, but thankfully it's managed to survive the political turmoils of the past and has become not only a prosperous Black Sea port, but a popular tourist destination in the Ukraine too.