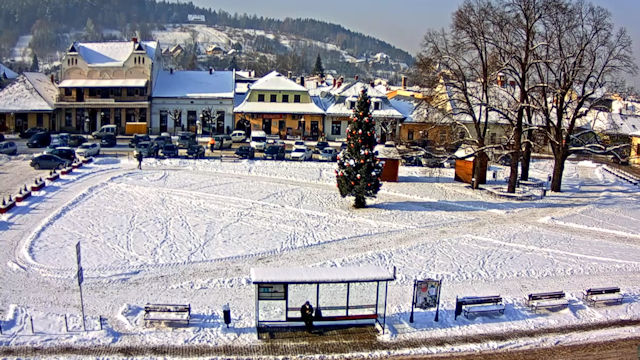 Stary Sącz Marketplace Webcam
If you joined this live feed thinking it was all about melodic saxophone music accompanied by images of a far flung galaxy, you'd be way off. There are no stars and no sax.
Stary Sącz is a small town in southern Poland founded in the 13th century that seems to have only progressed marginally since its medieval era. Check out this Stary Sącz webcam and you'll find that the center of Stary Sącz is more of a parking place than a marketplace. Guess that's 21st century progress for you!