We're aware of an issue with this stream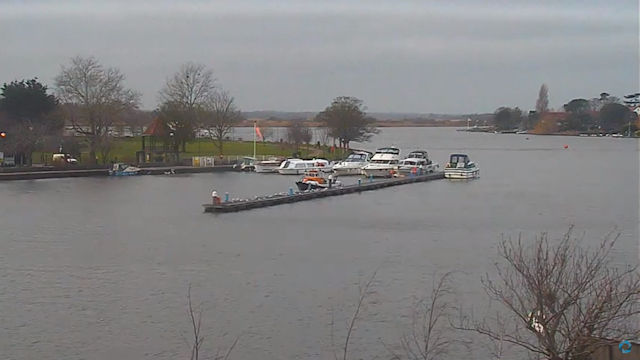 Oulton Broad Webcam in Lowestoft
When you want to go messing about on the water, there's no better place in the UK to do it than on The Broads.
Oulton Broad is just part of the extensive interconnecting network of waterways running through the counties of Norfolk and Suffolk that make up The Broads. As you'll notice through this webcam feed of the Oulton Broad streamed by the Wherry Hotel in Lowestoft, it all looks pretty tranquil and to coin a phrase – plain sailing.
While they may be rivers, lakes and canals unruffled by waves, navigating them can become quite laborious when trying to get a boat through a lock. It's still great fun to sail a barge through this peaceful scenery though and well worth all the hard work.