We're aware of an issue with this stream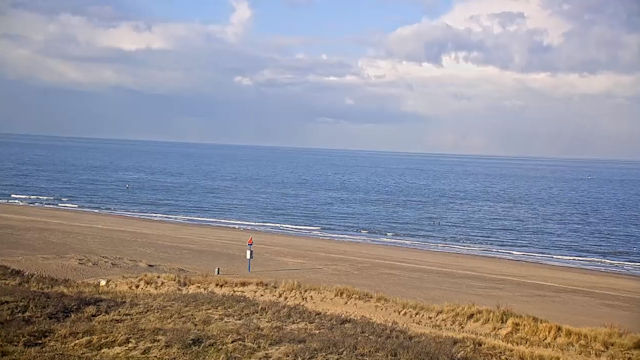 View from Campsite near Groede
This webcam streaming from the beachfront campsite in Groede will give you sweeping views of the Netherlands most westerly coastline. Stay with it as it pans and you'll see the flat, Dutch countryside intersected by the meandering Zwarte Gatsche Creek too.
Groede is a small village in the Dutch province of Zeeland and around ten miles, as the crow flies, from the country's border. If it was any further west, it'd be classed as Belgium, but there's nothing Belgian about it. From its traditional Flemish houses to its customs, Groede is totally Dutch.
If you head to Groede and someone calls you a custard face, don't get upset. It's a friendly and traditional nickname originating from a custard tart and so long as you don't get a custard pie in the face take it as a compliment as they'll be treating you like a local.