We're aware of an issue with this stream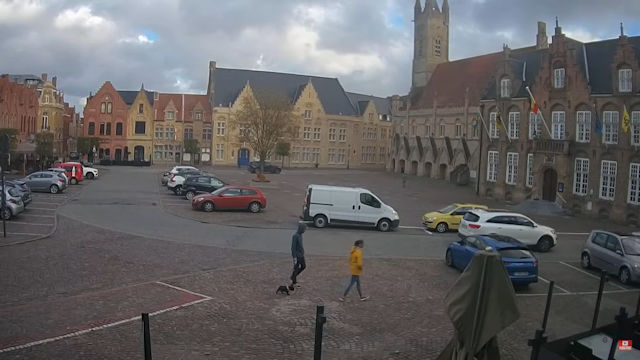 Nieuwpoort Coastal Webcam
If it weren't for the parked cars and vehicles whizzing past every so often, it would be easy to think that this webcam view of Nieuwpoort was being streamed from medieval times, but it's not and the buildings aren't medieval either.
The thirty-five metre high towering belfry you can see at the rear right of the screen is only a hundred years old. The original 14th century belfry and the 12th century building it was attached to, the town hall, were destroyed during bombing raids in WW2. The buildings that now occupy the same corner of the town square are such exact replicas of the originals it's impossible to tell they were constructed in the early 1920s and they're UNESCO World Heritage Sites in their own right.
While you're pondering over that modern feat of historical architectural precision, take a look at the North Sea views on the Groenendijk Beach webcam streamed by the Brasserie Casino from its seafront location. You may well notice that nature's pretty good at making waves look just like each other too.