We're aware of an issue with this stream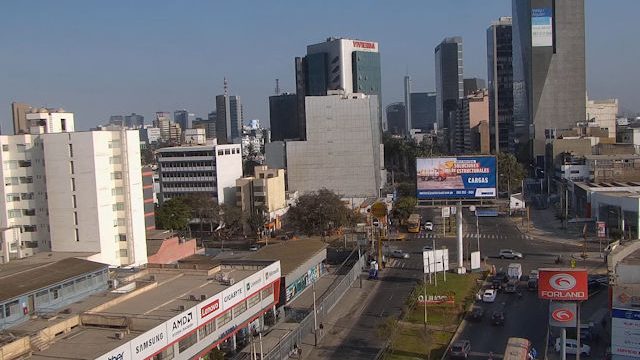 Cityscapes and Traffic in Lima
The most interesting thing you're going to see on these two traffic cams streaming from Lima, the capital of Peru, is the advertising on the digital publicity signs – when they're working.
The Pacific coast city of Lima has a population of around ten million, give or take a few, so the traffic movement on these two thoroughfares, the Avenida Republica de Panama in the Santiago de Surco District and the Avenida Javier Prado in the San Borja neighbourhood, is constant.
The misty look Lima has most days isn't a sea mist that's rolled in, but smog. The smog, which can be four or more times the recommended healthy levels, gets twice as bad at the weekends which is a very strange phenomena. Could it be because during the week everyone's at work and not using their vehicles to get out of the smoggy city to go to the beach where the air is usually cleaner? That's definitely a question to ponder on.