We're aware of an issue with this stream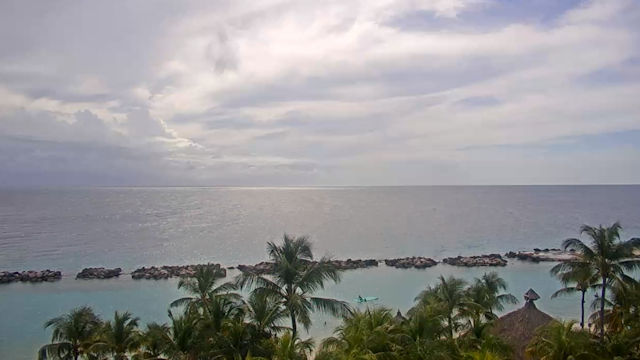 Mambo Beach Webcam
When you want some sporting activity combined with a seascape plus some finger exercise on your cursor, this live feed streamed by the Lions Dive of Mambo Beach in Curaçao fits the bill.
Click on the directional arrows and you'll get a choice of five different views. It's one way of taking a tour around a tropical beach that's for sure. This Mambo Beach cam focuses on everything from super tranquil sea pools to a beach volleyball court.
Check out the Willemstad feed and you won't see much apart from a cute lion statue, swaying palm trees and an Olympic-sized pool. Who needs cityscapes even when they're as colorful and picturesque as Willemstad, the capital of Curaçao, is? Beach, sea and palm trees always win the viewing vote!