We're aware of an issue with this stream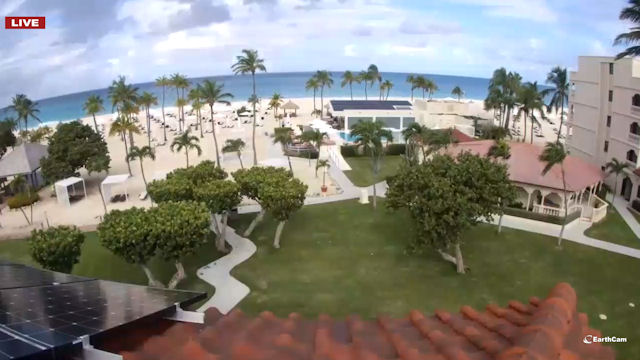 Aruba Beach Cams
Fly off to the sunny climes of Aruba in South America and while it might be a country in the Caribbean Sea nestled between Venezuela and the Dominican Republic, you'll be in Dutch territory. That doesn't make it part of Europe though.
Aruba is an island that's part of the Dutch Caribbean and as far as it is from the Netherlands shores, a place they have no intention of relinquishing. And who can blame them?
Aruba is the proverbial tropical paradise with beaches, like these on the webcams streaming from the Bucuti and Tara luxury beach resorts, to die for. No-one in their right mind would want to swap chilly, damp Holland for here.