We're aware of an issue with this stream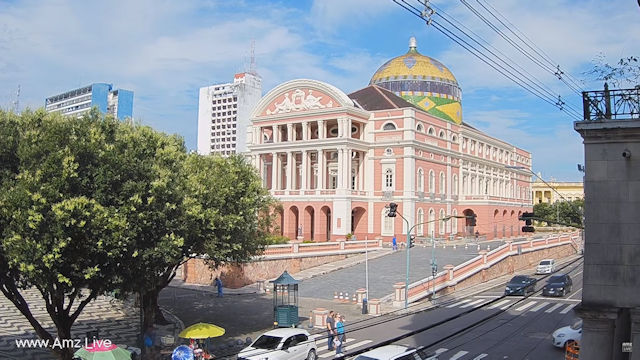 Manaus City and Beach Webcams
Take a look at the Manaus live feed streaming from the impressive stretch of Ponta Negra Beach and you could be forgiven for thinking it's a coastal city. It's not. Manaus is a few thousand miles from the nearest ocean and a major gateway to the tropical Amazon Rainforests.
The Amazon Theater in Manaus is a legacy left behind from the 19th century when the city prospered from the rubber industry. It's as decorative inside as it is out, but even with almost two hundred sparkling glass chandeliers, it still can't compete with the beauty created by nature in the area.
The expansive waterway that borders Manuas is the Rio Negro and if you head to Ponta Negro Beach that's where you'll be swimming if you decide to jump in the water. While it may look and sound refreshing, and you could even have the company of a pink river dolphin during your dip, you may well find your toes being nibbled on by a shoal of peckish piranhas which wouldn't be fun at all.