We're aware of an issue with this stream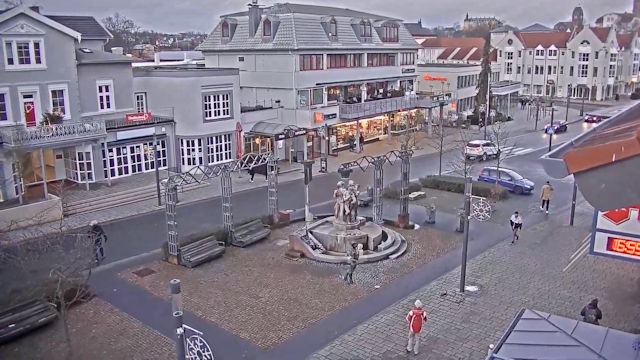 Bad Wildungen Live Webcams
When it comes to places with misleading names, Bad Wildungen has to be right at the top of the list.
Bad Wildungen is a town in central Germany that is neither bad or dungeon-like. It is in fact an attractive town full of well-preserved wooden buildings with a thermal spa that attracts over a million visitors a year.
The warm waters of the spa are rich in therapeutic minerals believed to aid in the relief of all manner of rheumatic ailments. Whether it does or not, who knows, but people have been visiting the spa for centuries so if history is anything to go by – maybe. In bygone days, the carbonated water was drunk as well as being bathed in. Nowadays it's just a dip before heading to the nearest ratskeller because German beer definitely tastes a whole lot better.