We're aware of an issue with this stream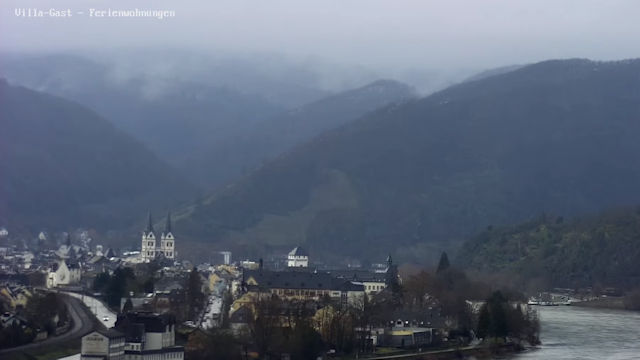 Boppard Webcam
If you love all things Gothic or enjoy wine tourism, then the German town of Boppard will be right up your street.
Boppard occupies a sheltered position in the Rhine Valley with the broad and languid waters of the Rhine River forming its eastern boundary. It's a town with enough medieval architecture for three UNESCO World Heritage Sites let alone just one, but its historic buildings are not the only attractions that draw visitors to Boppard.
Boppard is a center for German viticulture and is surrounded by acres and acres of prime quality vineyards. Whether your preference is a crisp white Riesling or a heady red Pinot Noir, visit Boppard and not only will you see the grapes on the vines, but get to taste some when they've been converted to liquid form too.