We're aware of an issue with this stream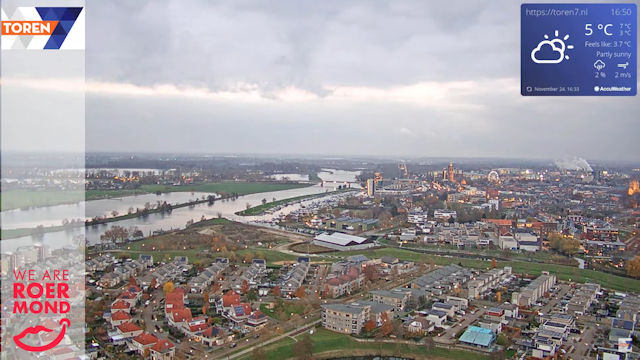 View from the TV Tower in Roermond
If you ever doubted that Holland really is as flat as the proverbial pancake then the views on this webcam, streaming from on top of a TV tower in Roermund, will set you right.
It will also show you that even though the land is flat it doesn't mean rivers flow in a straight line. The Dutch city of Roermund lays along the banks of the meandering Meuse River which has more twists and turns in it than a fairground helter skelter.
Roermund is famous for its historic architecture including a 13th century church, the Munsterkerk, and the Maasplassen, an interconnecting set of artificial lakes by the riverside. The church you can see in the distance, if you don't blink while the cam is panning. If you haven't spotted the lakes and river, then you didn't just blink, you fell asleep.