We're aware of an issue with this stream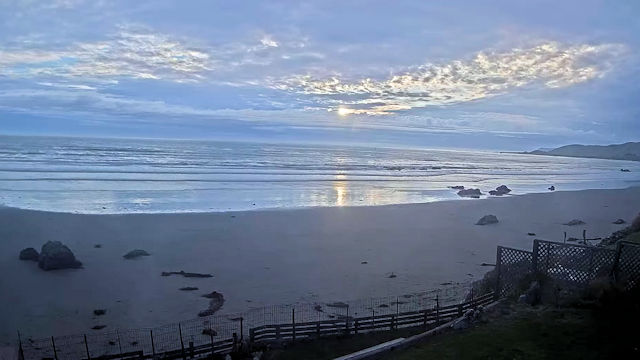 Cayucos Beach Webcam
Without a doubt this live feed of the beach in the Californian town of Cayucos is the one to watch if you need a scene to enter into a meditative state of mind. It's the epitome of tranquillity.
Cayucos is a relatively small resort town on California's central coast and one without all the usual tourist traits. This is a spot where folks go to surf, to fish from the pier or to watch the sunrise over the waves of Estero Bay. It's peaceful to say the least.
The question is why does there never seem to be many people on Cayucos beach? It's a great stretch of sand with amazing views. Could it be because they're too busy visiting some of the best vineyards and wineries that are just inland from Cayucos? The answer to that may well be – yes.