We're aware of an issue with this stream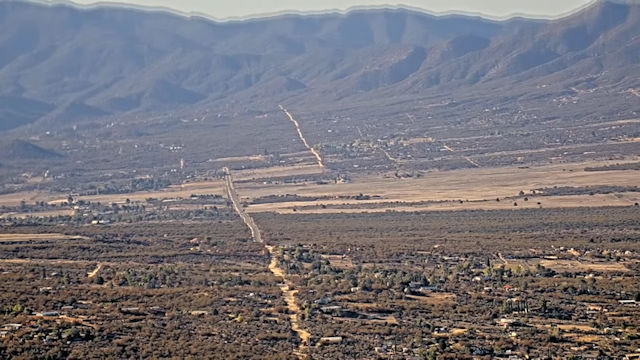 Rugged Landscapes & Wind Turbines in Southern CA
If you thought California was all about beaches as far as the eye can see, wave after wave lapping against the shore and surfing, take a look at these California webcams and you'll see a totally different side to the state.
These California landscapes are being streamed by the Anza Electric Cooperative which produces electricity by using wind turbines and solar panels. All of their wind and solar panel farms are inland a long way from the California coast and in elevated locations on mountainsides.
The Red Mountain feed is showing you parts of San Bernardino County and the other two, Riverside County. Though it has to be said, both look just as dry and dusty as each other. If you see something move on these feeds it probably won't be a rotor blade, but more than likely just a rattlesnake slithering through the bushes.