We're aware of an issue with this stream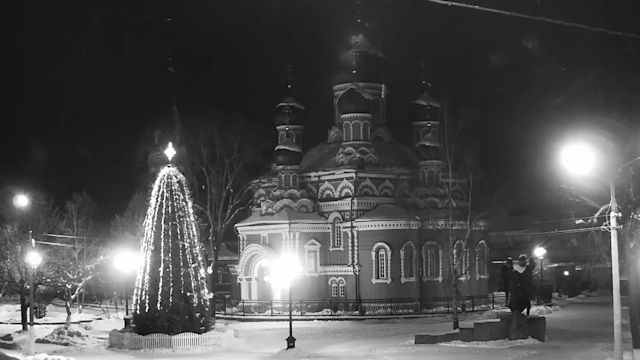 Barysaw Cathedral Webcam
When they decorate a religious building in the city of Barysaw in central Belarus, they don't do it by halves, but go all out and then some.
The Barysaw Cathedral or Holy Resurrection Cathedral was designed by a 19th century architect who quite possibly didn't know how to contain his imagination or had secret aspirations of being a confectionist.
The elaborately ornate structure features nine blue-roofed cupolas and more white piping than even Paul Hollywood would put on one of his gingerbread house creations.