We're aware of an issue with this stream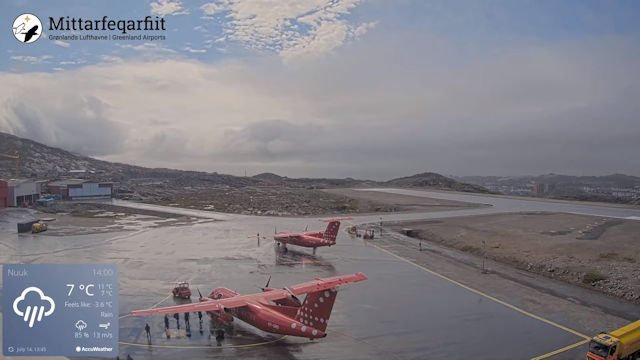 Nuuk Airport Webcams
You'll be waiting a while if you're hoping to see large aircraft land on the tarmac at Nuuk Airport.
While it may be an international airport serving the capital city of Greenland, the airport's runways are too short to accommodate anything other than small or medium sized planes. Those that do land there have to make sure they stop in time or they could roll straight into the icy waters of the Nuup Kangerlua fjord.
There's plenty of helicopter take-offs and landings on the Nuuk Airport south webcam to occupy your eye and they can be quite interesting when there's a wind gusting. The south cam has some pretty decent views of Nuuk in the background too so is well worth a few minutes viewing.