We're aware of an issue with this stream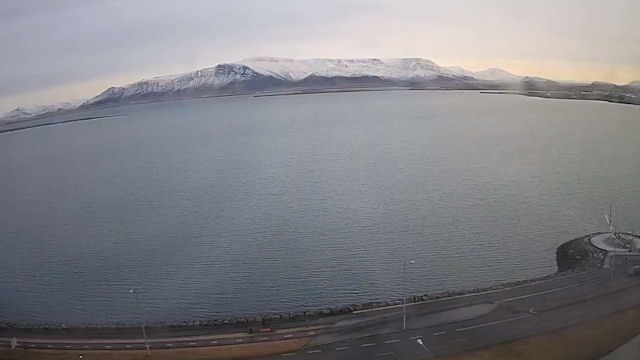 Mount Esja From Reykjavik
Reykjavik is one of the cleanest and most colorful capital cities in Europe. It's also a city where the beauty of nature is never far away.
One of the best views to be seen from Reykjavik is that of Mount Esja across Faxafloi Bay. Take a look at this live Mount Esja from Reykjavik cam and you'll see it too. Although, that said, if there's a low cloud coverage, you'll need to tune in again another day when it's lifted.
Mount Esja or Esjan is a range of volcanic peaks reaching an altitude of almost three-thousand feet at its highest point. These Icelandic mountains are criss-crossed with numerous hiking trails making it a favorite place for city dwellers to get in some outdoor activities.