We're aware of an issue with this stream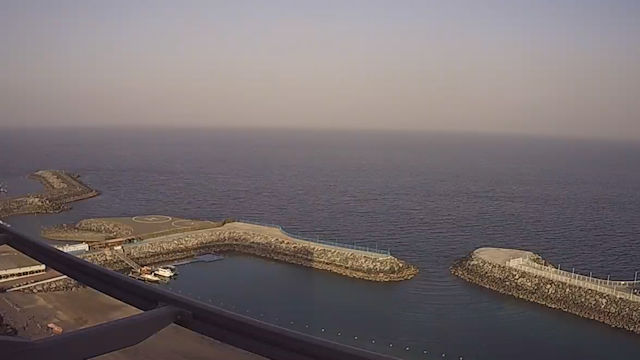 Gulf of Oman Views from a Dive Site in Bab Al Bahr
As scenic seascapes go, this one of the Gulf of Oman is probably not the best of the best, but it does have its uses.
The cam is focused on a spot in Bab al Bahr, one of the luxurious resort areas on the east coast of the United Arab Emirates, which is used as a freediving zone. Keeping an eye on the sea conditions at a dive site when you're going down without a tank on your back is never going to be a bad idea.
You may see the divers troop out and get in the water if you view the feed at the right time. Once they're submerged, the only action will be a few bubbles breaking the surface unless a helicopter zooms in to land which definitely livens the tranquil waters up.