We're aware of an issue with this stream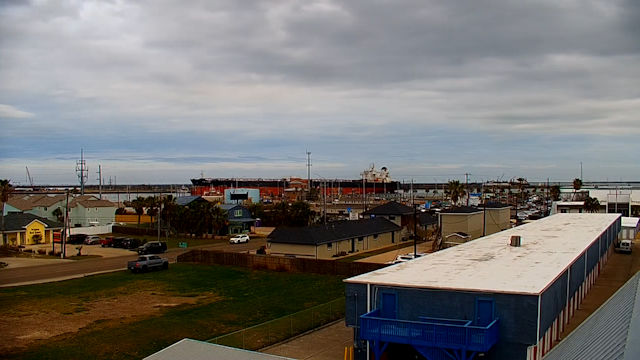 Farley Boat Works Webcam in Port Aransas
Think of Texas and the first three things that come to mind will probably be prairies that stretch as far as the eye can see, herds of longhorn steer and cowboys. This Port Aransas webcam will show you a different side to the state.
Port Aransas is located on Mustang Island, an eighteen mile long scrap of land lined with beautiful beaches, on the state's Gulf coast. If there's one thing you need when you live on an island, it's a boat and there's plenty of those, in a variety of shapes and sizes, that have been produced at the Farley Boat Works. Now a living museum, the Farley Boat Works chronicles the maritime history of the island from way back in the late 1800s when fishing for tarpon was a way of life.
During that era, fishing may well have been a great alternative to cattle herding. It was definitely one way to avoid getting saddle sores and that's for sure. They're still making handcrafted boats at the Farley Boat Works although not so many as in the past. A new one does get built every year at the four-day long Port Aransas Wooden Boat Festival. If you're in Texas in October and want to float your boat, you now know where to go.