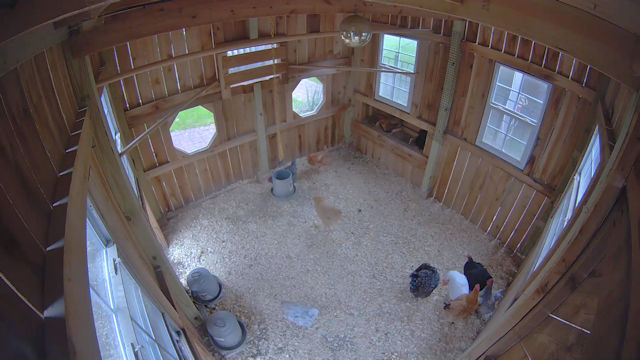 Chicken Coop Webcams near Houston
Chickens are by nature fascinating creatures with unusual personalities and if you've ever wondered what they get up to when they're cooped up, now's your chance to find out.
Drop in for a watch of these two chicken coop live feeds streamed by Fay Farm in Texas and you'll get to observe the pecking order first hand. If there's no chickens strutting around, don't worry. They've probably just gone free range and wandered off to roast, sorry- roost, elsewhere.