We're aware of an issue with this stream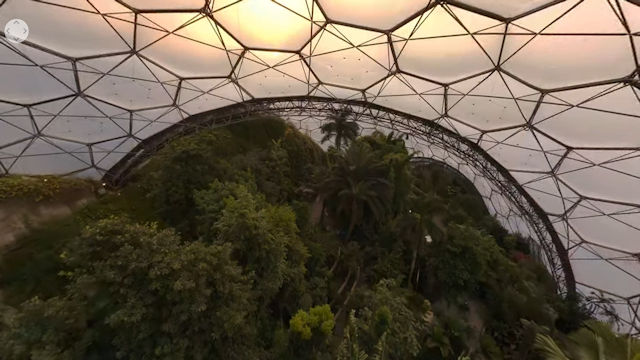 360° Webcam from the Rainforest Lookout at the Eden Project
Have you ever wondered what it feels like to be an ape swinging through the tree canopy of a jungle? This 360° webcam at the rainforest lookout in the Eden Project will give you a pretty good idea.
The Eden Project near Bodelva in Cornwall began twenty years ago as an idea to create life on a barren wasteland. Now inside the massive biomes are thriving rainforests and plants that are usually only found on hillsides in the Mediterranean.
The Eden Project is much more than a botanical garden though. As well as nurturing plants, the organisation exhibits artwork, hosts large events, and develops the technology that maintains the new edens being created around the world. These guys certainly don't monkey around.