We're aware of an issue with this stream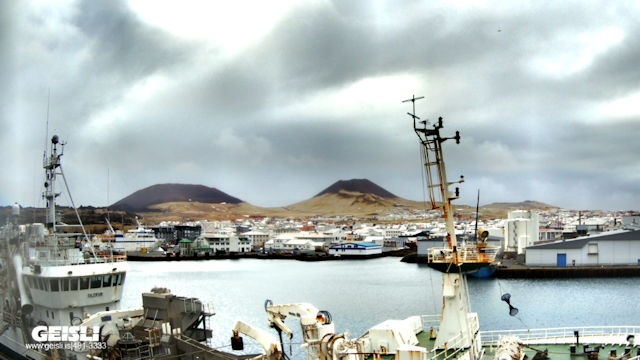 Views from Heimaey Island, Vestmannaeyjar
Heimaey Island is the biggest land mass in the Icelandic archipelago of Vestmannaeyjar and the only one that's inhabited by people.
On Heimaey's five square miles of territory there's only one town, Vestmannaeyjabaer, which is overshadowed by the active volcanic peak, Eldfell. The main industry is fishing and on these Heimaey Island live feeds you'll be able to view the trawlers at anchor and sailing out of the harbor.
There's not a lot more to be seen even during the warmer months as not many visitors head to Heimaey – unless they have black and white feathers and a big beak. Summer is when the island is invaded by puffins to such an extent they out number the human residents by two thousand to one. That's when the locals need to don earplugs to shut out the constant cawing and honking of eight million plus breeding seabirds.