We're aware of an issue with this stream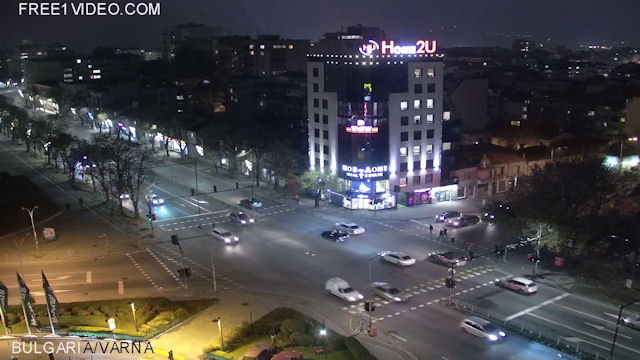 Varna City Webcam
Varna is one city in Bulgaria that really has it all including ancient treasures. Go building sandcastles on Varna beach and there's no telling what you might dig up.
Varna has developed around the shores of a wide inlet on the north-east Black Sea coast known as the Gulf of Varna. While it's a busy port, by far the largest in the country, it's also one of the top tourist destinations in Bulgaria. Visitors flock there to enjoy Varna's impressive lake and coastal scenery, its amazing beaches and its fascinating culture.
The first inhabitants of Varna were a race of people known as the Tracians who lived there during the Bronze Age. Bronze wasn't what they left behind though. They left one of the world's oldest collections of gold buried amid the ruins of the Varna necropolis. The precious jewelry now adorns several skeletons on display in the city's archaeological museum.