We're aware of an issue with this stream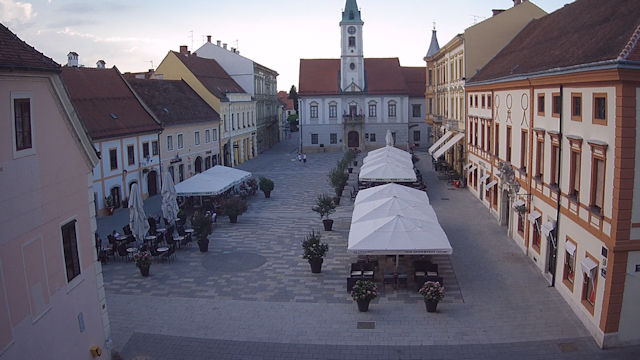 Varaždin City Square Webcam
To say that Varaždin is a place where time stood still could be coining a phrase, but view this live feed of Varaždin's main square for a few minutes and you'll see it's a phrase that sums it up perfectly. There's not a lot of movement. In fact, it's easy to mistake this pristine scene for a still life painting.
Varaždin is a city in northern Croatia that attracts a lot of visitors because of its beautiful Baroque buildings which include a very attractive castle,Varaždin Castle, that dates from somewhere around the 14th century. The spired town hall, standing at the back of the square is another immaculately maintained example of Baroque architecture.
As well as being a popular tourist destination, the city also has a population of around fifty thousand and several large industries are based there. While most of the year, it appears everyone is hiding from the view of this cam, that all changes in August when the ŠpancirFest takes place. Come back and take a look then and you'll be in the prime spot to watch the colourful and entertaining festival performers take over the square and surrounding streets as they go through their fantastic routines.