We're aware of an issue with this stream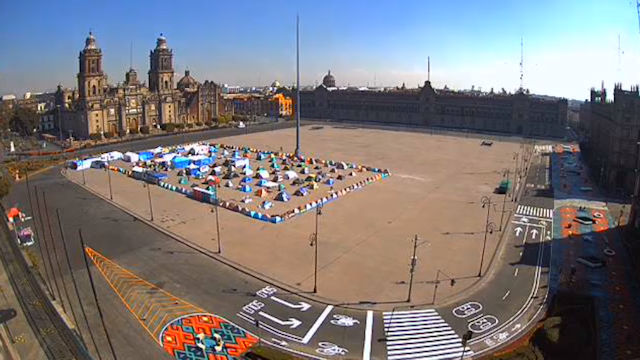 Plaza del Zócalo, Mexico City
If there's something historic going down in Mexico City, it'll probably be happening in the Plaza del Zócalo as it has been doing since the time of the Aztecs.
The Plaza del Zócalo or simply, zócalo, is bordered by several important buildings including the Metropolitan Cathedral and the National Palace which you can see on this feed. It's also a place where Mexicans go to make their voice heard.
Keep a regular eye on this Plaza del Zócalo webcam live feed and you could see anything from an ongoing political protest in colorful tents to Formula 1 cars racing around the plaza's perimeter. Mexico City is never anything but totally diverse.