We're aware of an issue with this stream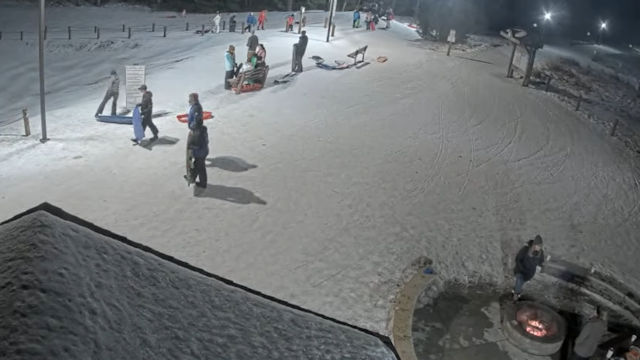 Pigeon Creek Park Sledding Hill, West Olive
What do they do in West Olive, a city on the eastern shores of Lake Michigan in the US, when autumn has departed, there's snow on the ground and the temperature dips below freezing? Watch this live feed and you'll soon find out.
In the warmer months Pigeon Creek Park in West Olive, where this webcam is located, is a three-hundred acre patch of peace and tranquility for hiking, horse riding and generally getting in touch with nature. When winter comes calling that all changes and the residents of West Olive put away their hiking boots, stable their horses and get out their snowshoes instead. The trails in Pigeon Creek Park are converted into trails for snowshoeing, cross country skiing and it's hilly contours adapted for the most fun activity of all – sledding.
From seven in the morning until eight at night as long as you've got something flat to sit or lay on,  a good pair of mittens and a thick overcoat plus enough energy to climb the hill time and time again, you can sled to your heart's content on the Pigeon Creek Park Sledding Hill. And who wouldn't?