View Sloth Cam. (Opens in a new window).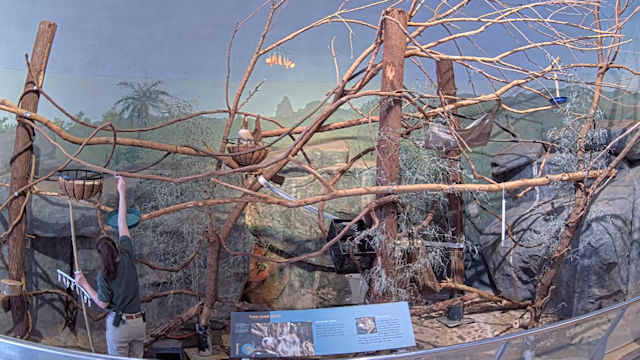 We're aware of an issue with this stream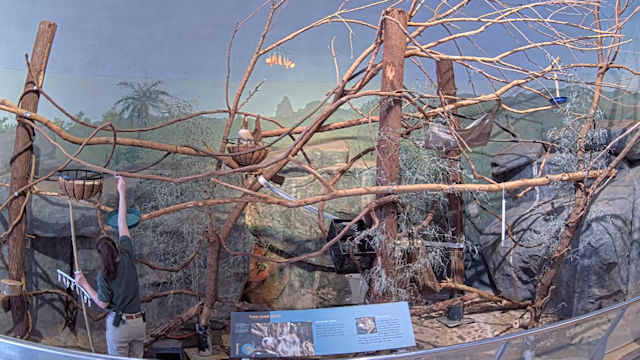 Philadelphia Zoo's Sloth Webcam
If you're someone who always misses the best of the action and has to rewind the moment to replay it in slow motion so you can see it, don't worry, with this live feed you won't have to. In fact, with this webcam it's hard to tell if it really is a live feed or if it's a photograph, but don't be deceived. There will be movement albeit eventually.
Sloths don't figure even anywhere close to the five hundred fastest animals in the world, but they do come pretty high in the ranking of the slowest. The zoo's female Hoffman two-toed sloth gave birth several months ago to a baby and so spends a bit more time than usual in her nest-like bed. Just goes to show that like all new mums, there's no time for hanging about when you've got a baby to look after.