We're aware of an issue with this stream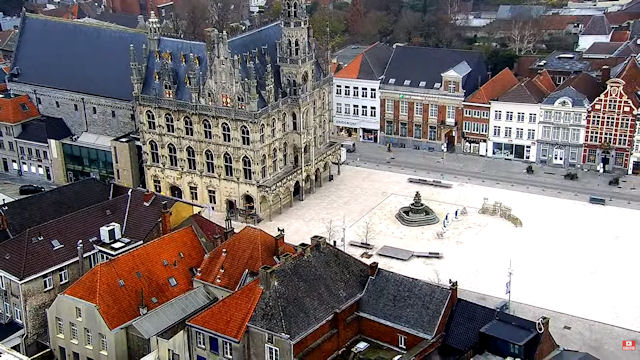 Oudenaarde City Centre Cams
Oudenaarde is a city in Belgium with history on almost every street corner and quite a lot crammed into its archaic-looking center.
Gothic-style buildings abound in Oudenaarde. The most famous, and most elaborate, is Oudenaarde Town Hall with its towering belfry built in the early 1500s. If it weren't for the cars visible on these Oudenaarde live feeds, it would be easy to imagine they were streaming from the 16th century. Oudenaarde isn't just well known for its historic buildings, it's famous for brewing exceptionally good Belgian beer.
Produced by a secret and lengthy fermentation process that gives the beer a distinct taste, it is a sup well worth waiting for. It's perfect for washing down a traditional plate of moules-frites – mussels with chips – too. Proost!