We're aware of an issue with this stream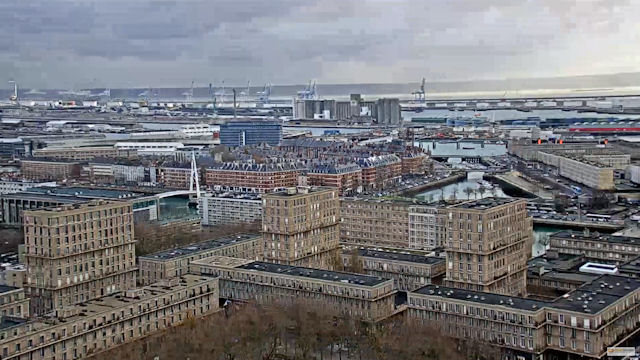 Le Havre Webcams
Explore Le Havre through these two live feeds and you'll discover a French city with two completely different aspects. One industrial and the other artistical.
Le Havre is a port city in north-west France which faces out onto the English Channel and is bordered to the south by the River Seine. Those two towering chimneys visible on the Town Hall webcam are part of the city's thermal power plant. While it may look diminutive on the feed, that rainbow arc of colors is actually a sculpture made from shipping containers that is a staggering one-hundred feet high and weighs in at around three-hundred tonnes.
Sculptures, industry and shipping aside, Le Havre city center is a work of art in its own right. When most of the city was destroyed during WW2, it was rebuilt to the designs of a modernist architect who favored using reinforced concrete as a building material. The oblong-shaped structures and mathematically precise layout of Le Havre center has now become a UNESCO World Heritage Site because of its uniqueness rather than aesthetic beauty.