We're aware of an issue with this stream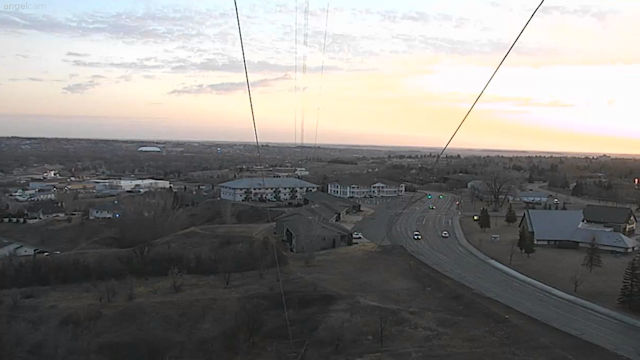 KMOT-TV Skywatch Cameras
While there may be lots of attractive city skylines in North Dakota, KFYR-TV prefers to focus their webcams on the heavens above the buildings rather than at them. Is there a reason for that? There could well be.
North Dakota is somewhere there's been reports of UFO sightings since the late 1940s and even as recently as 2021. Some of those sightings were near Fargo which is around two hundred miles to the east, as the UFO flies, of where these skywatch webcams are streaming from.
Fargo seems to be a popular place for alien craft to fly over so maybe Bismark, Minot, Dickinson and Williston need to shake the dust out of their alien welcome mats to see if they can encourage flying saucers to hover over their cities instead.