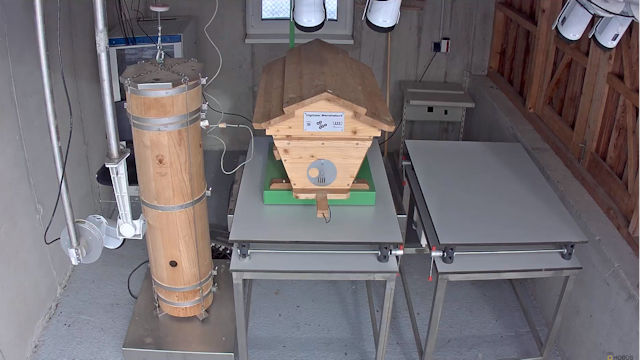 Honeybee Research Cameras, Aura an der Saale
With less and less honeybees in existence, it's imperative to understand as much about them as possible to ensure their continuing conservation. These honeybee webcams streamed by Honeybees Online Studies from Aura an der Saale in Germany makes observing the behavior of the pollen foraging insects a year round possibility.
Expect minimal bee activity when there's a chill in the air as the swarm stops flying when it's colder than 10ºC. Check out the thermal image feed then and you'll see how the bees huddle together to create extra heat to help them survive the winter. They know group hugs are the best way of making it to Spring when it's warmer and the flowers start to bloom again. Smart bees.