We're aware of an issue with this stream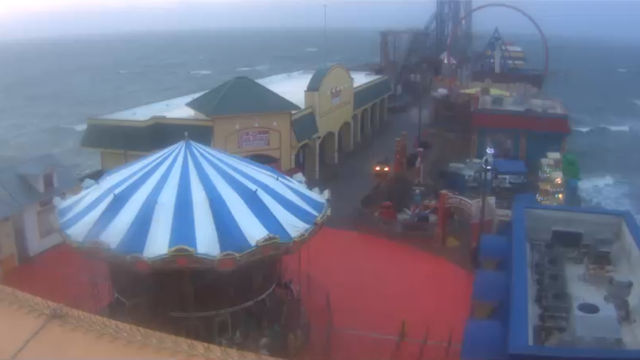 Galveston Pleasure Pier Webcam
Galveston really just doesn't fit within the usual picture thinking of Texas might create in your mind. Forget wide-open prairies where herds of cattle roam. The only thing roaming Galveston are hordes of pleasure-seeking visitors. 
They find it too on the beach rimmed shores of this island city, exploring its streets full of historic buildings, visiting its famous aquarium, and by having a whale of a time on the pier's gravity defying roller coaster. And, surprisingly enough, no one beefs about the screams echoing over the Gulf of Mexico. It's all part and parcel of having fun in Galveston.
There's nothing more emblematic of a seaside resort than a pier crammed with amusements. The pier in Galveston is so loaded with rides and arcades, it's a credit to its constructors it hasn't sunk beneath the waves before now.