We're aware of an issue with this stream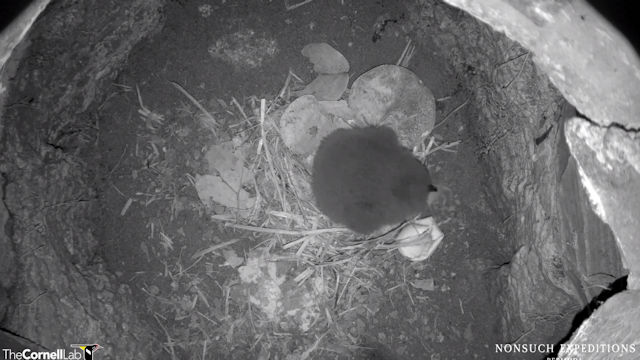 Endangered Petrel Nest Cam & Views of Nonsuch Island
Sometimes even being a country's national bird isn't enough to keep you off the endangered list and such is the case with the Bermuda Petrel.
Like a phoenix rising from the ashes, the Bermuda petrel reappeared in Bermuda after it was presumed extinct for over three centuries. It may be a bird that's adept at hiding from mankind to ensure its continuing existence, but it can't hide from this petrel nesting webcam streamed by Cornell Labs from Nonsuch Island – unless it's not nesting season.
Whether the petrels got lost in the Bermuda Triangle or just went somewhere else to hang out, no one knows. Keep watching this webcam and you'll see eggs that have been laid hopefully hatch sometime between May and June. If a chick does appear, you can watch it grow to be a sea-bound bird that only comes to land to breed.
If the birds have flown the nest, then there's always the fantastic views of Nonsuch Island to enjoy and if you're fortunate, you may even hear the cahowing-call of a petrel as it wings its way over the ocean waves.