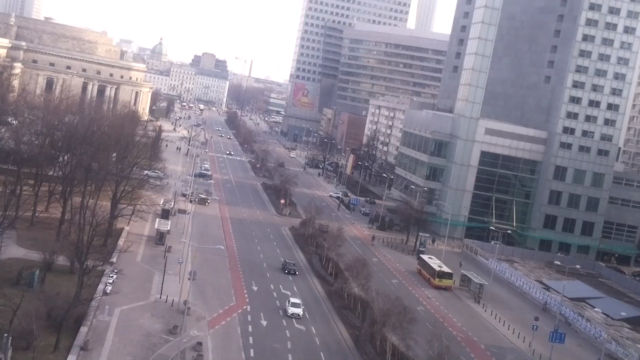 Emilii Plater Street in Warsaw
If you've clicked in to this live feed of Emilii Plater Street in Warsaw to take a look at some impressive Polish architecture, that's a shame as all you'll see is traffic.
This Emilii Plater Street webcam is streaming from high up on the Palace of Culture and Science. It's an art deco skyscraper almost eight-hundred feet high that's topped by a spired clock tower. While it may be the second highest clock tower in the world, it's not very useful, because if you want to know the time when you're on Emilii Plater Street, you'll need to carry a pair of binoculars.